Housing Technology asked a panel of finance and procurement experts from Aareon, ARK Consultancy, CJC Procurement and Itica for their views around the idea that "cheaper isn't always best" when it comes to IT procurement and the subtleties of balancing quality versus price.
Click here  www.housing-technology.com to read the latest edition of Housing Technology.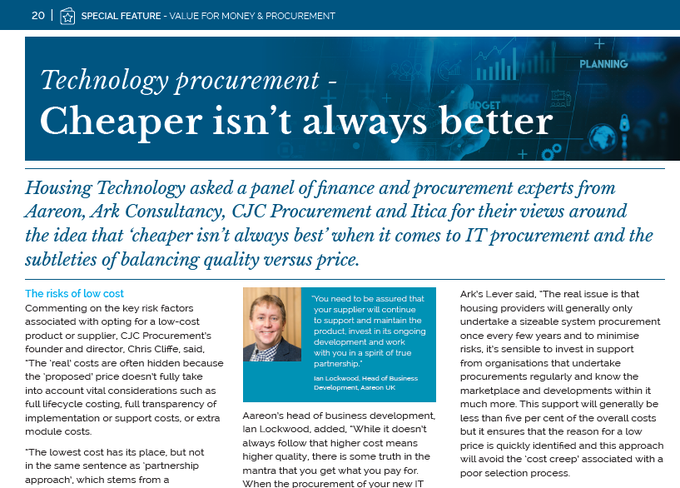 © Copyright 2019 The Intelligent Business Company, publisher of Housing Technology magazine.